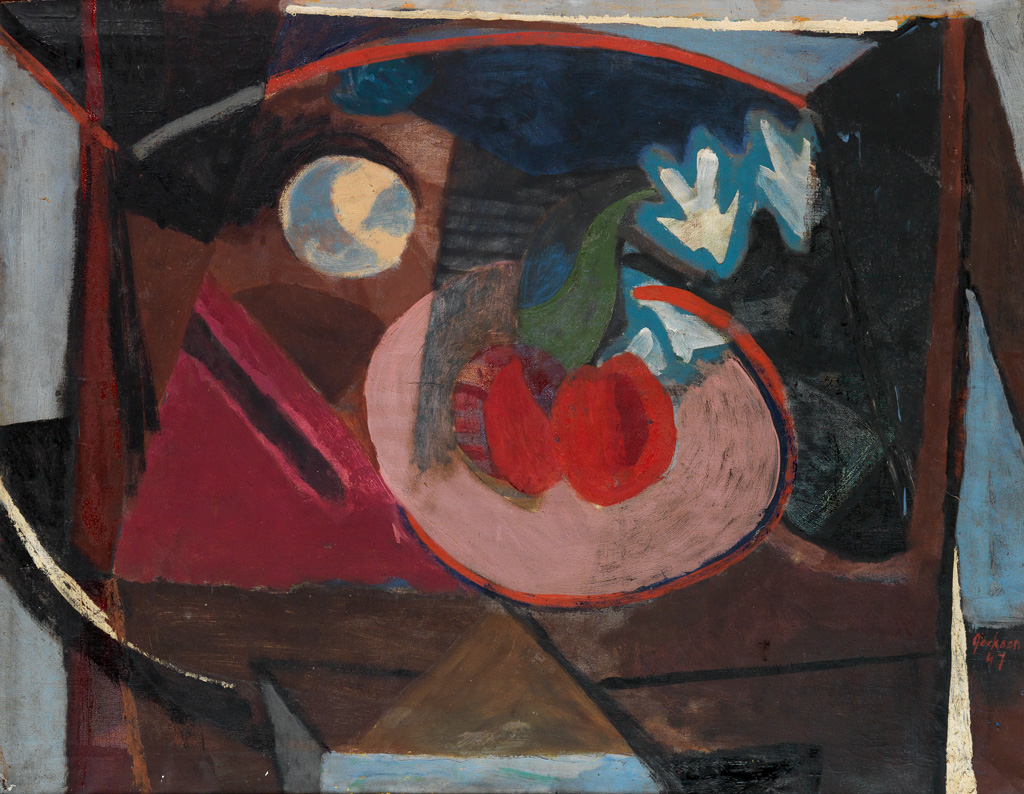 A rare Harry Jackson abstract painting, pictured above, is going to auction on Thursday, June 4th.  The painting was done in 1947 in New York.  It is 28.75 x 37 inches, oil on canvas.
It is from a very exciting time in his life when he was in the middle of the Abstract Expressionist movement.  Click to view auction lot
To see more information from the latest show of Harry Jackson's abstract art click here.
Who was Harry Jackson in 1947?
Here are some photos of him in New York in 1947 with his companion Teddy.  He painted several portraits of her during their time together. Harry is only 23 years old in these pictures.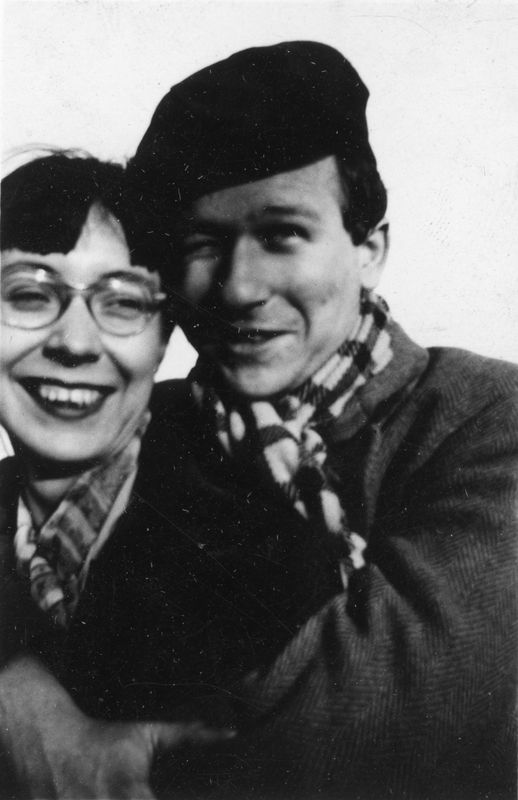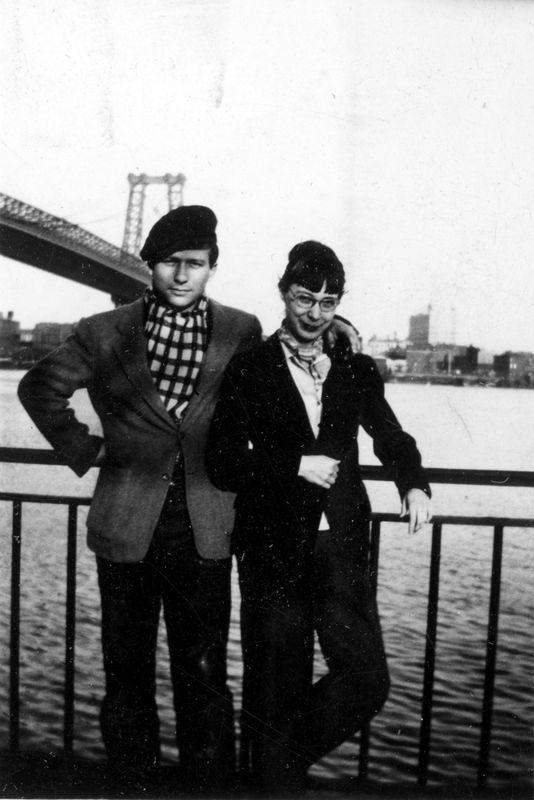 Below you see Harry and Teddy in his New York studio at 3 Baruch Place. It was his first apartment/studio in New York.  He would later move to Mulberry St. in Little Italy.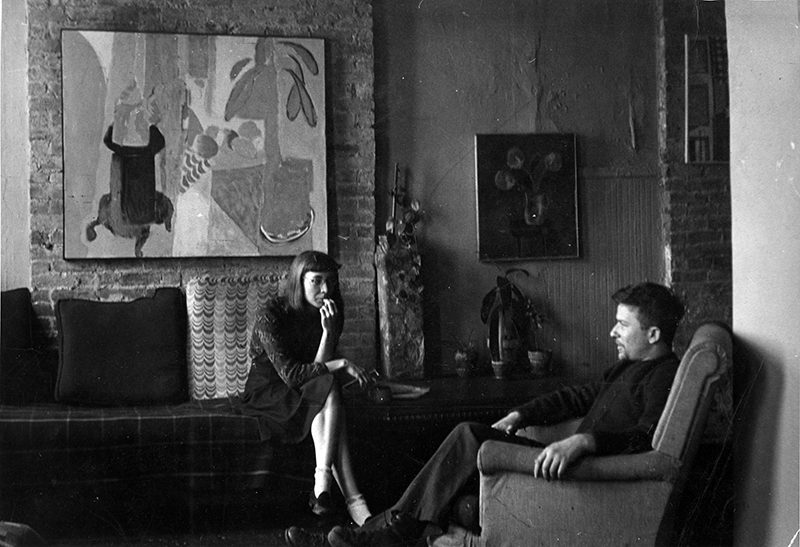 Below is a letter he wrote to his mother in 1947.  He talks about hiking to Chicago, probably from New York where he was taking classes.  The text of the letter follows the images.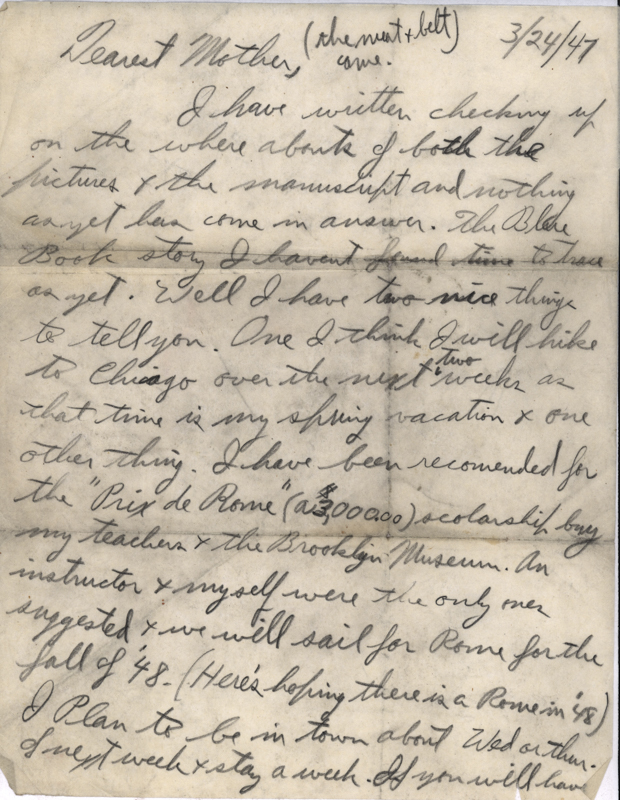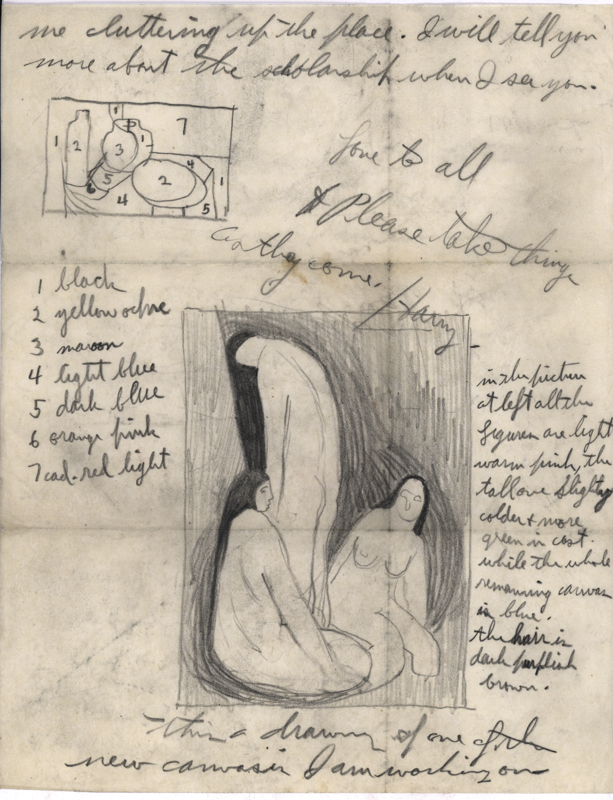 Dearest Mother,
I have written checking up on the where abouts of both the pictures and the manuscript and nothing as yet has come in answer. The blue book story I haven't found time to trace as yet. Well I have two nice things to tell you. One I think I will hike to Chicago over the next two weeks as that time is my spring vacation and one other thing, I have been recommended for the "Prix de rome" (a $3,000.00) scholarship buy my teacher at the Brooklyn Museum. An instructor and my self were the only ones suggested and we will sail for Rome for the fall of '48. (Here's hoping there is a Rome in '48) I plan to be in town about Wed or Thur of next week and stay a week. If you will have me cluttering up the place. I will tell you more about the scholarship when I see you.
Love to all and Please take things as they come,
Harry
[Further writing next to drawings on the letter] 1 black
2 yellow ochre
3 maroon
4 light blue
5 dark blue
6 orange pink
7 cad. Red light
In the picture at left all the figures are light warm pink, the tall one slightly colder and more green in cast while the whole remaining canvas is blue. The hair is dark purplish brown. This is a drawing of one of the new canvases I am working on.