We are experimenting with a live video streaming service to show what we are working on at Harry Jackson Studios.
Our first stream will be of putting up Harry Jackson's painting installation "Betio: Light and War" consisting of 56 panels with a total dimension of 14 feet high by 50 feet long.  It will be installed over the course of several days to a week.  The picture below shows the way the wall looks now where it will be installed.  The four crates on the left of the image contain the painted panels to be installed.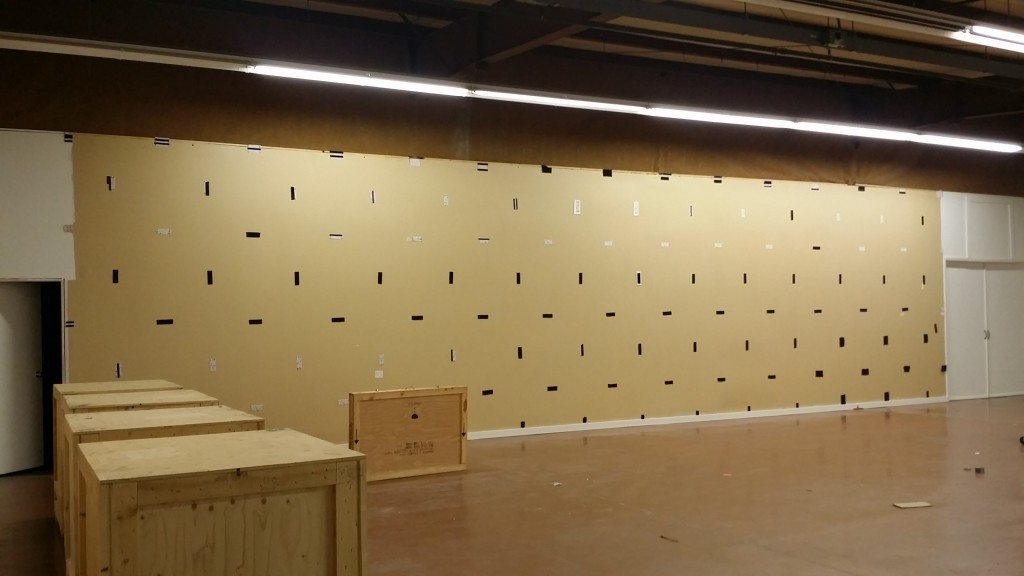 This is a work that has never been seen in it's entirety outside of Harry Jackson's studio.